eic, inc.
Custom Software
EIC produces a wide range of custom software for a variety of clients. Our contracts have included projects from web development to full Windows applications.
Industrial software
EIC has produced a range of custom software products that use thermographic cameras for safety and monitoring applications in the steel industry.
Medical Thermography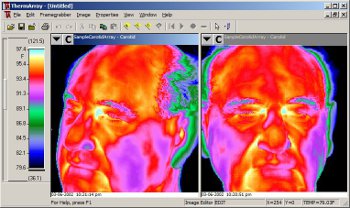 EIC produces and sells ThermArray, a program for medical thermographers to use for image collection, comparison and review. ThermArray is the product of years of work designing tools tuned specifically to the needs of medical professionals who use thermograms in their work.
Medical thermography is used for early detection of breast cancer and also has applications in neurology, orthopedics, cardiology and pain management.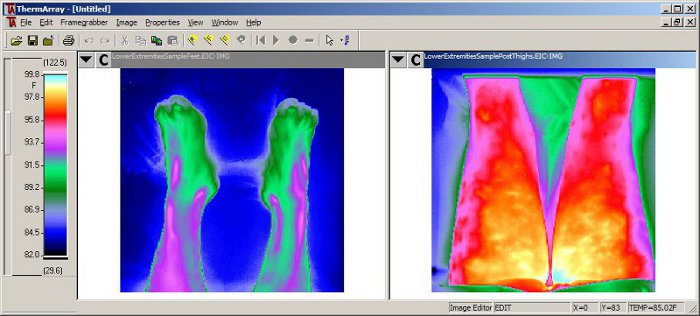 Sample images provided by Therma-Scan, Inc.
---
This page and its contents are © 2004-2011 by EIC, Inc.